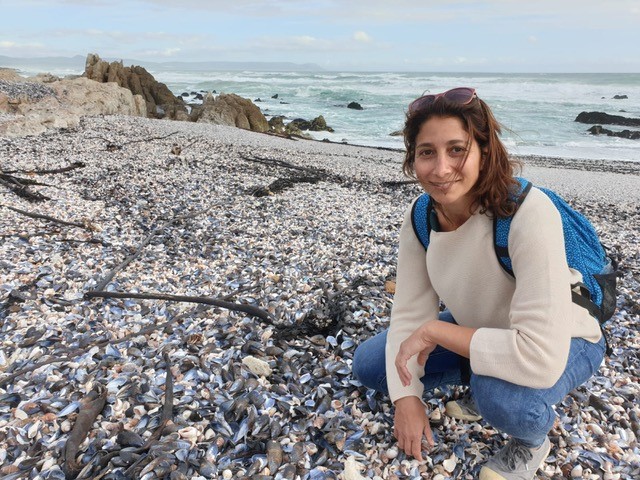 Ph.D. Student of the Department of Marine Civilizations, Charney School of Marine Sciences / School of Archeology and Marine Cultures.
"My name is Hila Dror. I am a Ph.D. student at the University of Haifa in the Department of Maritime Civilizations at the laboratory for Applied Marine Biology and Ecology Research (AMBER) headed by Prof. Dror Angel.
My research involves jellyfish, mainly the sessile stage called a polyp, which is about 0.5 mm in size. Each polyp can produce several hundred jellyfish, which makes them the engine of jellyfish swarms. Despite their importance, the location of most jellyfish polyps in nature is unknown, so we are studying them in the laboratory.
I am a bachelor's degree holder in Computer Science and Business Management from the Hebrew University in Jerusalem and a bachelor's degree holder in Chinese and East Asian Studies from Tel-Aviv University.
I studied Zoology in the Ecology and Environmental Studies track At Tel Aviv University for my master's degree.
I love the ocean and try to spend as much time as possible above or below the water."
Received Award An Encouragement Of Mediterranean Sea Research Scholarship To Students Holding Advanced Degrees, Year A 5771